Introducing
Zac's Burger Bus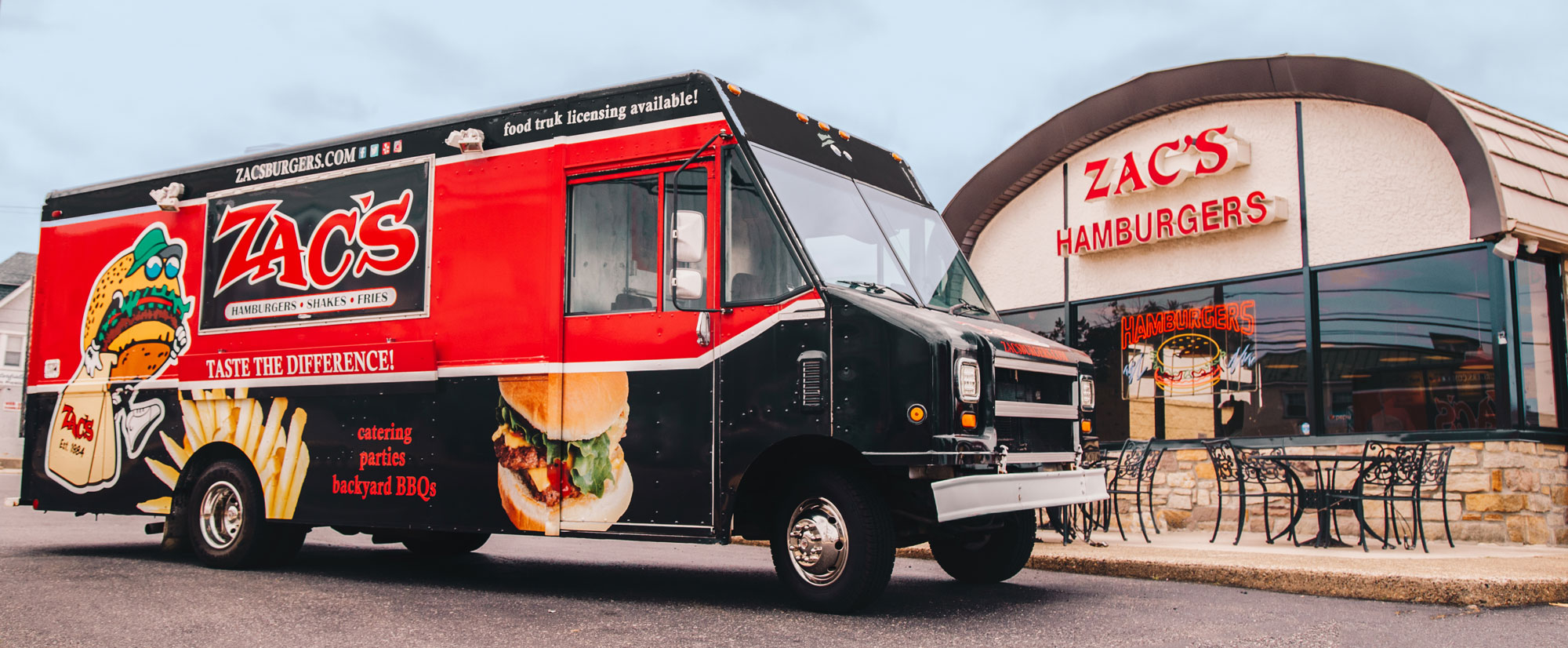 Make more money & be your own boss!
The food truck industry is experiencing an explosive renaissance. Now is the perfect time to own your own food truck. With people looking for quick, affordable meals on the go, the need continues to grow, especially for those that serve the quintessential American meal – the burger.
The Zac's Burger Bus is the perfect burger food truck business opportunity for those looking to capitalize on this food truck trend. Zac's is now offering a new, all-inclusive, revolutionary food truck licensing model – a first for the food tuck industry!
$100K All-Inclusive Food Truck License
Refurbished 18 foot food truck (step van)
Powertrain warranty
Brand new kitchen equipment
Fully stocked with paper goods
Fully stocked with food products
Use of trademarks and intellectual property
Management & cooking training at one our stores
Two weeks paid "on the job" training
Ongoing licensing support from company founders
Become a part of the Zac's Burger Bus network
Exclusive use of your own territory
Assistance with lead generation and event referrals
Free use of commissary approved kitchen with parking for the first three months
30+ years of family first business
Total investment is $100,000
Why License a Zac's Burger Bus
Be Your Own Boss
Proven Business Model For Success
Low Startup Cost
Minimal Operating Expenses
2 Weeks Paid, Personalized Training
Free Product to Promote Your New Business
Access to Commissary
Easily Travel to Events, Festivals, and More
Ongoing Business Support
Become a Part of Our Family
Delicious Menu With Universal Appeal
Interested in this amazing opportunity?
Limited licenses are available. Contact us for more information.
Become Part of the Zac's Family

Family Owned and Operated business for 33 years
Five Philadelphia Area Stores
Located at Lincoln Financial Field, Home of The Philadelphia Eagles
Commitment to Quality
Customer-Focused
Proven Business Model
Food Truck vs. Sit Down Restaurant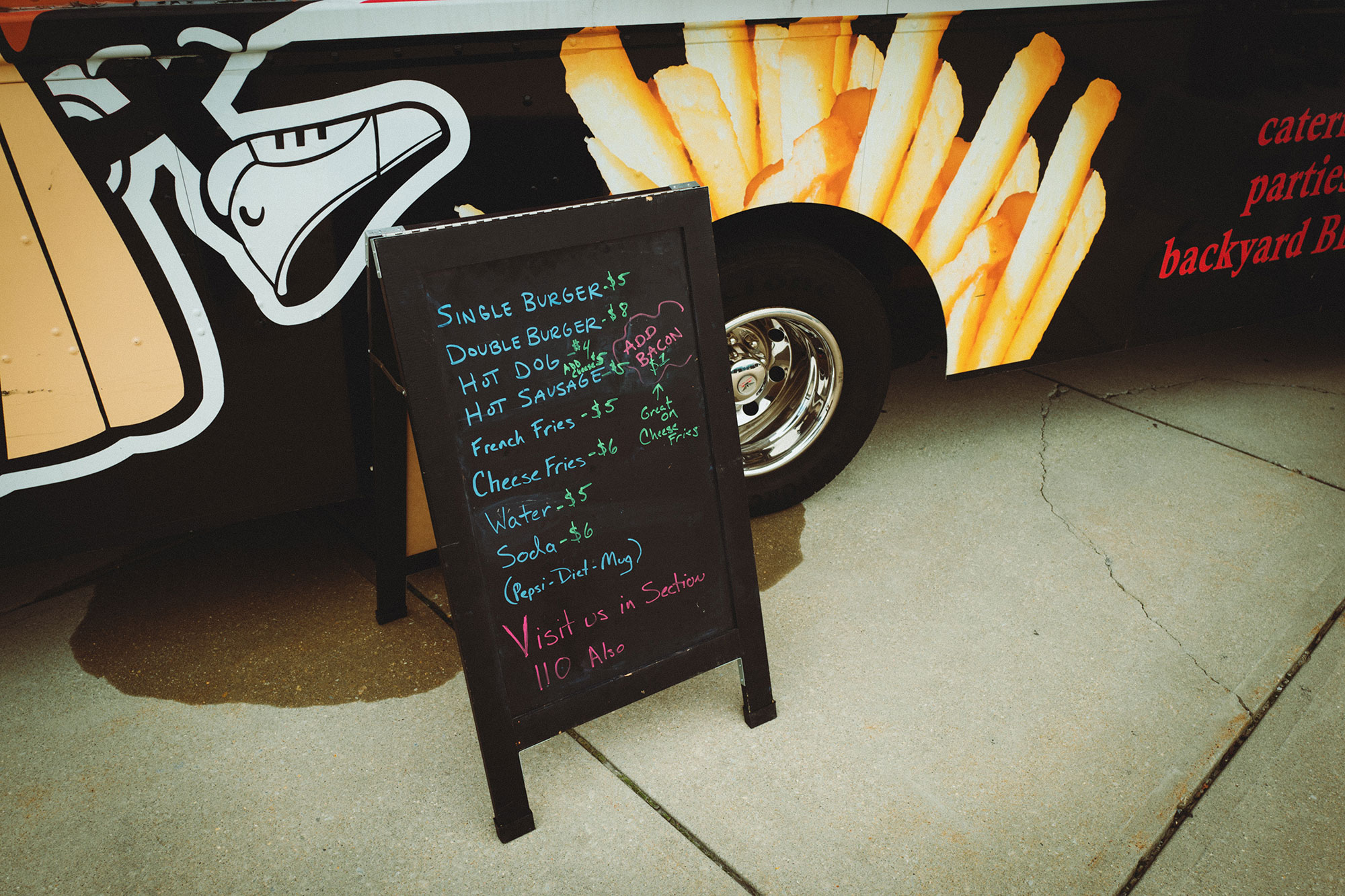 You may just love the idea of a food truck and don't plan on expanding from there or you may see it as a stepping stone to a bricks and mortar restaurant. Either way owning a food truck makes good business sense. You need the same skills to run both, but often times a food truck is a more affordable first investment to make with fewer overhead costs and it allows you to start building your brand small and learning the ropes of owning your own business before expanding. Because everything is on a smaller scale you have the flexibility to try new products and new strategies out without making a big commitment to it. Too many restaurants fail not because the owner lacks passion or a hard work ethic, but because they are inexperienced at picking the right location and managing inventory for example. Because it is just you or at the most another one or two others on the food truck you have to be hands-on in every aspect of running your business so it is easy to work out all the kinks.
It is also easier to diversify your income with a food truck because you can also take on catering jobs and even offer cooking lessons with it. This allows you to take on other types of customers that you might not be able to reach otherwise. Another pro of owning a food truck is that you will be able to get a real sense of who your customers are and which neighborhoods respond better to your menu as you travel around the city. It is easier to test out new dishes on a food truck then in a restaurant because it is on a smaller scale. If a particular dish doesn't do so well, it won't hit you are hard in the pockets if you introduced it on your food truck.
Because you are traveling all around in different neighbors, maybe even different towns and cities, you will also be able to get a good sense of what areas you do better in. This way if you decide to open a sit-down restaurant later you will have a better sense of which neighborhoods you will want to look for space in.
Make no mistake though, buying a food truck is still a serious investment that you have to prepare and plan for. Especially for when those unexpected bills come in or you are not making as much money as you initially projected. A well thought out business plan will help ensure our success whether you buy a food truck or a brick and mortar restaurant.
Why a Burger Food Truck?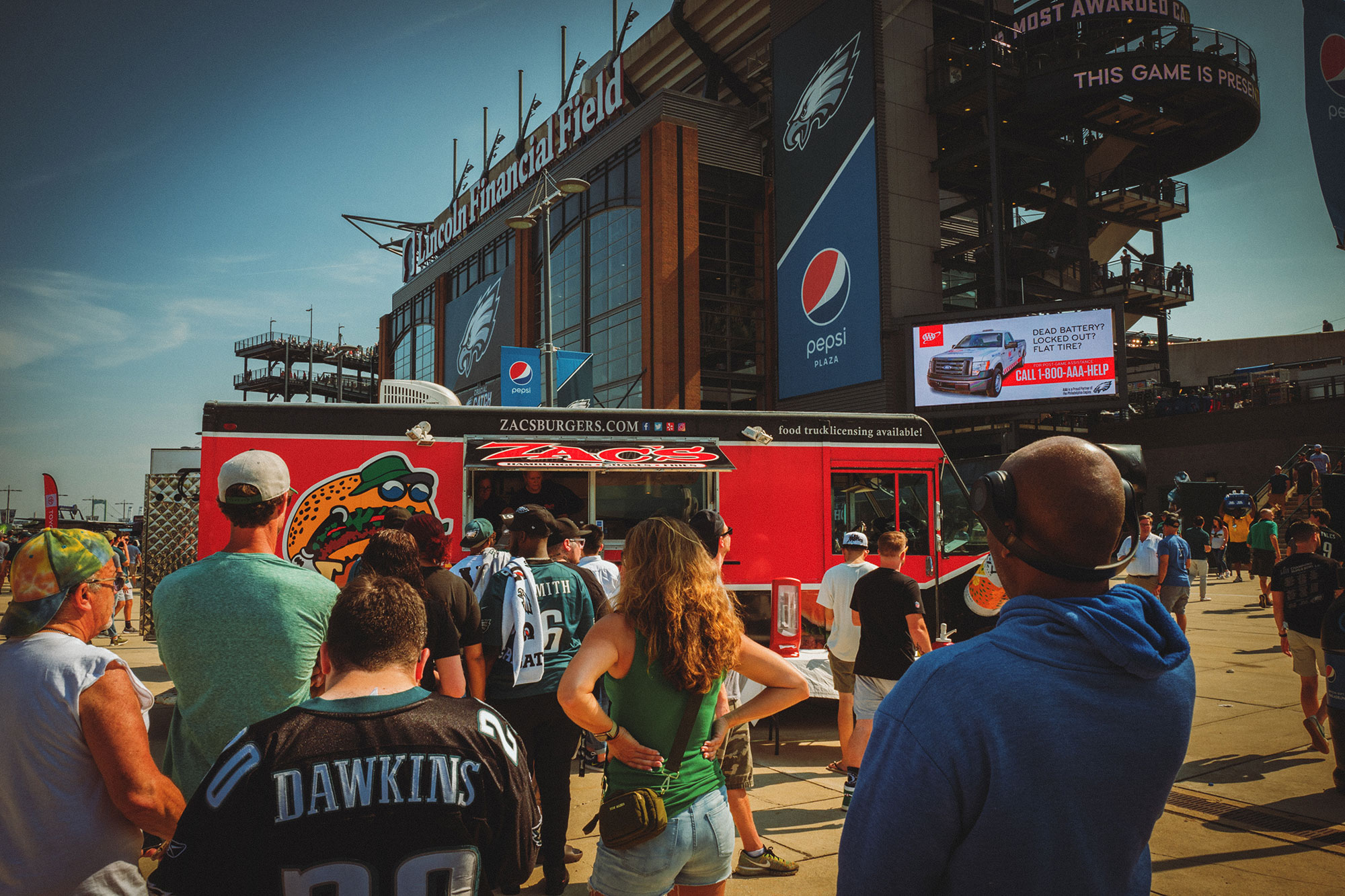 While there are a lot of different food trucks out there, one of the most popular types is the burger food truck. Who doesn't love a good burger with fries or even a hot dog for lunch or dinner? Even the pickiest of eaters can find something they like off a menu like this. With a burger food truck, you know that you will draw a lot of customers and another good thing is that within a typical burger joint menu there is still room for diversification so you can have fun with it. Do you want your food to be completely organic? Will you use only fresh meat from grass-fed cows?
Burger menus also adapt easily to different kinds of events that you might want to take your food truck to. A street festival? Check. A baseball game? Check? Outside a tourist attraction? Check. Check.
Besides the normal fare of burgers, fries, hot dogs and chicken sandwiches, if you have the right equipment you can also offer milkshakes, ice cream and other sweet desserts
Why a Zac's Burgers Truck?
Besides creating your own burger food truck from scratch you can also buy one from a local licensing program like Zac's Burgers which has locations in Philadelphia and the Delaware Valley area. When you buy from a licensing group like Zac's, not only do you get a preset menu but you can also take advantage of their brand power. Zac's Burgers is known for being a family-owned business that treats its customers like family. They pride themselves on delicious made-to-order meals and friendly service at a reasonable price. All the food is made fresh with the highest quality ingredients and with unique twists like wacky zacky sauce, and the menu is very expansive. Why wouldn't you want to attach yourself to that?
Zac's Burgers menu includes different types of burgers (hamburgers, cheeseburgers, bacon hamburgers, bacon cheeseburger, bacon mozzarella cheeseburgers, mushroom and swiss burgers, Zac's double burger with cheese and veggie burgers. Zac's also offers wings, chicken sandwiches (fried, grilled, buffalo fried, buffalo grilled, grilled chicken caesar), flounder sandwich, crab cake sandwich, hot dog and hot sausage sandwich.
For the more health conscious, there are also plenty of salads on the menu like Erin's Favorite Fried Chicken Salad and Pete' Greek Salad, BLT salad and Buffalo Chicken salad.
As a Zac's Burger food truck, you can also sell other burger joint favorites like chicken fingers, French fries, waffle fries, sweet potato fries, onion rings, mozzarella sticks and thick hand-dipped milkshakes.
Also as a member of the Zac's Burgers family, you will get to take advantage of all the training and support it offers as a licensee. They pride themselves on offering exceptional opportunities with no hidden costs or surprises.
No matter if you opt for an established food truck like Zac's Burgers' truck or venture out on your own, it is important to do your research and create a business plan before making any final decisions. Be honest with yourself with how much you can afford to get your food truck up and running and about how many hours a day you can give to growing your business. It is not for the faint of heart, but with the right preparation a food truck is a smart way to foray into the restaurant business.