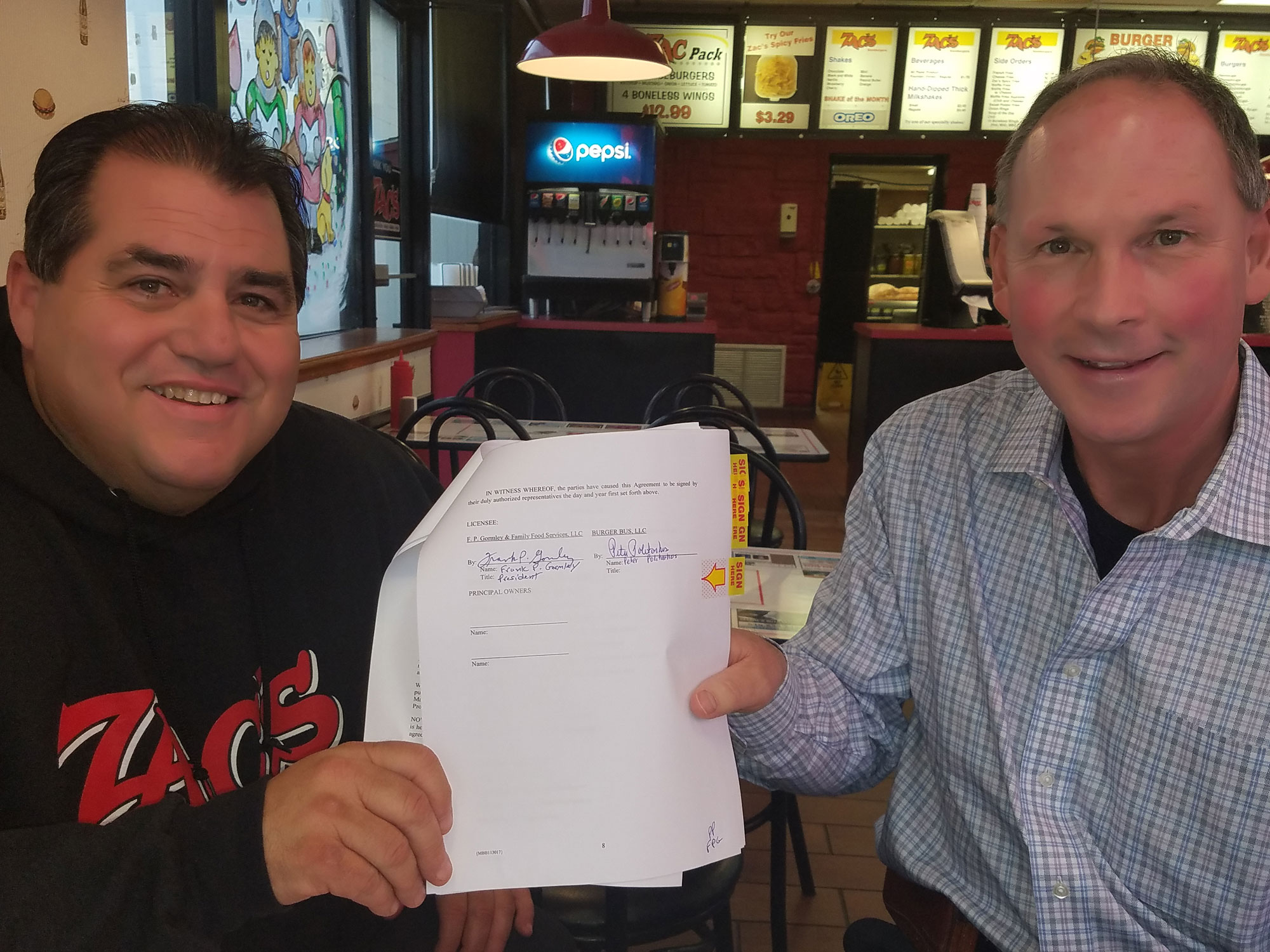 Zac's Burgers is pleased to welcome Frank Gormley to the Zac's family. Frank is the proud owner of a Burger Bus license and will be serving delicious Zac's Burgers throughout Chester County. We may even see a new Zac's store in Chester County in the future.
Are you in the Chester County area and looking to have the new Zac's Burger Bus visit your event, party, business, or location? Call 610-532-6766 to book the Burger Bus today!
Zac's Burgers is presently not selling franchises and does not have a certified franchise disclosure document. Zac's is offering licensing opportunities, however, potential licensees must meet all federal and state requirements.